Have you ever felt passionately about something?
How about two things?

As a native Edmontonian, I have combined my passion for photography with my love for the city. 

My photography is a combination of creativity and artistry conveying a unique and interesting perspective of Edmonton and Alberta.

My photography also documents many lost buildings and businesses.

This collection is a labour of love and the culmination of over

20 years of film and digital photography.


  I also hold a  collection of very good quality images of Edmonton taken between 1930 and 1975.

Website updated

April 30th, 2018

If there is a street or place you are looking for that is not on my website, feel free to email me.  There's a chance I may have it.

If you looking for beautiful or unique images of Edmonton or Alberta, I hold a library of remarkable images that go far beyond those found on my website.

Please contact me.

  If you are interested in buying a photograph from this website, please email me.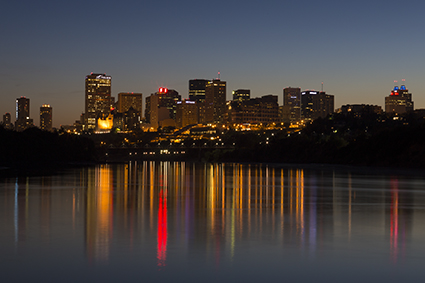 Wonderful News

A selection of my photographs is now available

from the Allied Art Council at the Lebel Mansion in Pincher Creek.

I'm looking for a photograph of the old Walterdale Grocery store located on the southside of the old Walterdale bridge.   Thanks.